Les photos de la soirée de sortie de Bien Salé !
Merci à Montesinos & Philippe Maquelle

VIDÉO-CLIP
This Smell of Gasoline
Réalisation Manuel Maria Almereyda Perrone
Production Agence de l'Erreur - Rodéo Spaghetti


Live
Vidéos de la campagne "Bien Salé"


GALERIE PHOTOS
Photos @Marian Adreani @Philippe Maquelle @Jérémy Paulin, @Sanae El bajnouni @Moon Ryder @Chris Boyer @Marseille Alive @Tomagnetik @Bouli de Mars @Mathieu Mangaretto @Michel Spingler

Bretagne Tour 2018
Festival Le Grand Soufflet

Italian Tour
Festival Musicastrada


Fête du Pôle Nord
Agence de Voyages Imaginaires, Marseille
Avec de supers guests !!!! Merci Zian, Nicolas Delorme, Vincent Trouble, Pietro Botte !
Photos@Erik.D

Festival Wazemmes l'Accordéon
Maison Folie Wazemmes, Lille
Photos@Michel Spingler


Show Case sortie de "Bien Salé"
Espace Julien, Marseille
Photos@Philippe Maquelle/@Espace Julien/@Camille Perrin


Soirée Zi ArtiFish
Ze Bourgeoiz Prod
Photos@Moon Ryder

TOURNAGE "THIS SMELL OF GASOLINE"


+ D'infos sur

https://www.facebook.com/smellofgasoline


Photos@Tomagnetik @Sanae El Bajnouni @Pietro Botte


SOIREE Sud Side - Les ateliers spectaculaires
Photos@Lionel Barraillé et @Mathieu Mangaretto


SOIRÉE UN PIANO A LA MER, MARSEILLE
Photos@Chris Boyer et @Jérémy Paulin


Anne-laure Carette ; hélène coriace ; germain chaperon ; paulo guigou ; jérémie charras ; manuel maria almereyda ; agence de l'erreur

Crédits photos :
Marseille Alive, Doog Mc'Hell, Franck Martinet,

Bouli de Mars, Véro de la Fabuleuz, Lionel Barraillé,
Mathieu Mangaretto
Graphisme : Peggy Despres, Paul Guigou

Powered by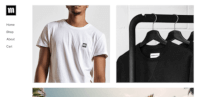 Create your own unique website with customizable templates.